Salesforce Marketing Cloud Administrator/Consultant
Are you ready to join a Swiss-based subsidiary - TX Services - in Belgrade? Then apply today! We are excited to get to know you!
As Switzerland's leading digital hub, we provide our media and platforms with enabling technology solutions, to drive their businesses. We stand for interdisciplinary collaboration, innovation, and dynamic development.
We are on the move – and want to keep moving. We are farsighted. We are proactive. We are courageous. We are TX.
Who we're looking for:
A Salesforce Marketing Cloud Administrator/Consultant who will participate in various different implementation/development/maintenance projects of Salesforce Marketing Cloud inside of TX Group and broader Swiss Media market.
This person will be a Consultant, responsible to lead Stakeholders through optimal development strategy of Salesforce products within defined Business Requirements and an Administrator who takes care of maintaining Salesforce instances on a daily basis.
Job responsibilities:
Work with Salesforce project stakeholders to understand business needs, shape business requirements, define optimal development strategy, set output expectations, organize work and agree on ways of collaboration and communication with all relevant parties.
Design, develop and deploy Salesforce application features end-to-end with declarative techniques
Collaborate with developers and subject matter experts to establish the technical vision and analyze trade-offs between usability and performance needs
Collaborate with other internal application teams to design and develop an integration solution between in-house applications
Coordinate the evaluation, scope and completion of new development requests
Respond to incidents related to Salesforce Ecosystem and solve issues according to feedback from stakeholders  
Comprehend various loopholes in the existing Salesforce setup and suggest improvements of existing processes 
Manage the change testing process, which includes establishing protocols and appropriate testing environments and coordinating actual feature testing
Handle all Salesforce administrative functions including user account management, security updates, system maintenance and other routine tasks
Maintain relevant updates in salesforce/force.com platform including communication to stakeholders
Complete regular internal system audits and prepares for regular Salesforce upgrades/releases
Create technical documentation
Provide consulting sessions for all stakeholders and team members when needed
Work in an environment of experienced Salesforce experts and contribute to building a great knowledge sharing center that is supposed to deliver top-notch Salesforce solutions for the stakeholders
Your qualifications:
Excellent written and verbal communication skills
Ability to work effectively with non-technical personnel
Experience with email and/or marketing automation software and integration with databases
Knowledge of Salesforce Marketing Cloud (SFMC) is required
Experience working with all Marketing Cloud Builders and Studios, including Mobile Connect and Personalization Builder for Emails
Familiarity with Front-end technologies  (HTML, CSS, JavaScript and AMPScript) is a plus
Master with SQL and robust understanding of Marketing Cloud's contact data model
Extensive experience utilizing Journey Builder with thorough understanding of Audience Builder configuration
Ability to elicit requirements and translate to technical solutions that can scale across multiple business units
Basic understanding of web service integration (REST/SOAP)
Strong understanding of Salesforce best practices and platform limitations
Strong data management abilities 
Salesforce Certifications are a plus
Ability to prioritize and handle several different projects
Our offer:
Be a part of establishing a Swiss-based subsidiary - TX Services in Belgrade
We value work-life balance and have flexible working hours. We don't track time, we trust our people.
We offer you a chance to visit conferences and training if you wish to do so
Lots of team activities and perks: "beer evenings", yearly retreats, hackathons
Work with an international team of talented engineers
A modern, sunny, and open working place with a positive and fun atmosphere.
A stimulating work experience that will allow you to grow both professionally and personally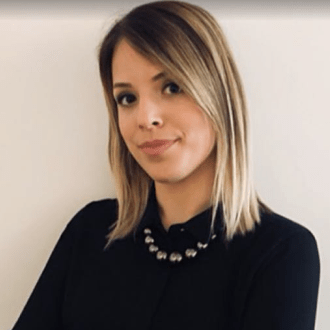 Why choose us?
Teams working on TX Services projects are involved in all aspects of the product lifecycle, from initial inception through to design, development, and delivery. We regard everyone as equal partners in a product's success, with a role to play in all parts of the lifecycle.
Salesforce Marketing Cloud Administrator/Consultant
Are you ready to join a Swiss-based subsidiary - TX Services - in Belgrade? Then apply today! We are excited to get to know you!
Loading application form