Senior Backend Engineer @ Unity
Are you ready to join a Swiss-based subsidiary - TX Services - in Belgrade? Then apply today! We are excited to get to know you!
As Switzerland's leading digital hub, we provide our media and platforms with enabling technology solutions, to drive their businesses. We stand for interdisciplinary collaboration, innovation and dynamic development.
We are on the move – and want to keep moving. We are farsighted. We are proactive. We are courageous. We are TX.
Our Unity CMS team is looking for a Senior Backend  Engineer.
Unity is a proprietary, cloud-based, central hub for editorial staff teams, which empowers writers and journalists to publish, review, and distribute different types of media and articles to a variety of online TX Group news sites and platforms (like Tages-Anzeiger, Basler Zeitung, 20 Minuten etc.).
Unity is built from the ground up with multi-tenancy and multi-user collaboration in mind, with a contemporary approach based on microservices, websockets, and a modern front-end stack, and is developed by a core team of focused and ambitious software engineers.
As a Senior Backend Engineer, you will help us write the digital future of Tamedia. You will help to architect, design, and build our new world-class CMS system in the Digital Publishing & Development group.
What you bring:
You are a dyed-in-the-wool geek, who dreams in loosely coupled components. You love the possibilities that technology opens up, but you also recognize that not all shiny new technologies are ready for prime time.
You probably attended a good technical university, and since then you have built up many years of experience and learned from a bunch of mistakes.
You enjoy helping other engineers to grow, and you know that having others challenge your ideas might help you to improve.
Backend engineering is your favorite activity, and you are fluent in mature technologies like Java, Spring, Hibernate, RabbitMQ, and ElasticSearch, but can also help identify newer tech that might propel us forward.
Knowing your way around Linux, GIT, Docker and Kubernetes would be helpful.
Our technology groups tend to use English as a lingua franca, but if you speak some German, that would be a plus
What we bring:
Tamedia is transforming itself into a digital-first company, and you can help pave the way
The tools we build allow journalists to deliver news to millions of users
Our team works with microservices and messaging concepts; you can also expect an environment of clean code and clean unit tests
Come and join our family of friendly, smart geeks!
Benefits and perks:
Being a part of establishing a Swiss-based subsidiary - TX Services in Belgrade 
Competitive salary and a variety of fringe benefits 
Great equipment 
You will have a big influence on how millions of users consume news in Switzerland 
Our international team of talented engineers works with state of the art frontend technologies; you can expect clean code and clean unit tests with us
We have a thriving engineering culture with internal conferences, occasional hack days, and an always-open ear to leftfield ideas
There are over 300 other software engineers within Tamedia, meaning you will be able to access a large knowledge base and learn a great deal from your colleagues, whether that's in connection with an integration project with AWS, or the best table-tennis strategy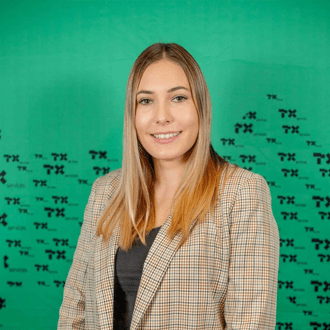 Why choose us?
Teams working on TX Services projects are involved in all aspects of the product lifecycle, from initial inception through to design, development, and delivery. We regard everyone as equal partners in a product's success, with a role to play in all parts of the lifecycle.
Senior Backend Engineer @ Unity
Are you ready to join a Swiss-based subsidiary - TX Services - in Belgrade? Then apply today! We are excited to get to know you!
Loading application form