Quality Assurance Engineer @ JobCloud
Are you ready to join a Swiss-based subsidiary - TX Services - in Belgrade? Then apply today! We are excited to get to know you!
"You shall not pass!" is a phrase which KUMO team can't wait to hear from you on the release day!
No, like - really, jokes aside - the KUMO team scrapes and crawls a dedicated QA person to join us and jump to a happy data stream! We are a team of 5 - Veljko, Zeljko, Marija, Kosta and Marko and we can't wait to meet YOU!
Why do we need a new team member?

We Do, We Develop, We Learn and finally - We expand. So We are looking for someone to act and feel as We - with us. Someone who will help us be more creative, more productive, and definitely - more precise with what We provide.

What is TX Services? What is KUMO/JobCloud? 

TX Services is not an outsourcing company. TX Services is a part of TX Group, Switzerland's leading digital hub. Our employees, together with colleagues from Switzerland, France and Germany are developing more than 30 different products for the Swiss market. One part of TX Group is also a JobCloud - a place where Swiss recruits!
For the past 20 years, Switzerland experienced better hiring thanks to our platform. Now it's time to move forward with KUMO! Kumo Project is a next-generation web crawling solution that helps track and monitor our client web portals.
What do we (as a team) do?

In broad terms - we gather job data across Switzerland and make the job search in Switzerland easy. With that in mind, we do use some state-of-the-art tools, some cutting-edge technology and a couple of more very trendy and powerful catchphrase attributes…
But essentially, we use Python, gather all data we collect in the process, from numerous sources to one place, analyze it, sometimes adapt it, and finally provide it to Swiss biggest job search platform - jobs.ch.
Why is this important for you?
This project offers the possibility of working on cutting-edge AWS applications and storing these applications for mass use. We also put great emphasis on data processing through semantic analysis or natural language processing, and you will learn it, too.
---
We will list a couple of essentials here. If you can put them immediately in your Resume you fulfill our mandatory requirements.
3 years of experience in Software testing
Experience with source control practices
Software testing practical and theoretical knowledge & software testing techniques
Knowledge of Software development lifecycle practices and methodologies
Strong problem-solving and proactive communication skills
Willingness to work in a highly collaborative environment
Nice to have:

Understanding of data crawling and data scraping
Understanding of Python
Containerisation concept understanding
Additionally, if:
You are experienced with business-oriented methodology
Python automation testing
Python scraping...
...then we must meet! :)

Our hiring process consists of 4 steps.
HR Call
Tech Challenge
Tech Interview
Meet the team
---
During HR Call we will cover everything that might be interesting for you, but also details on benefits, plans, administrative things.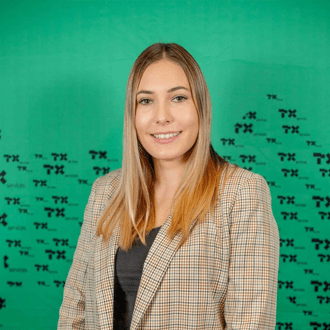 Why choose us?
Teams working on TX Services projects are involved in all aspects of the product lifecycle, from initial inception through to design, development, and delivery. We regard everyone as equal partners in a product's success, with a role to play in all parts of the lifecycle.
Quality Assurance Engineer @ JobCloud
Are you ready to join a Swiss-based subsidiary - TX Services - in Belgrade? Then apply today! We are excited to get to know you!
Loading application form