Senior Backend Engineer (.NET) @SMG
Are you ready to join a Swiss-based subsidiary - TX Services - in Belgrade? Then apply today! We are excited to get to know you!
At the Insurance team, you'll be "insured" to have true team players. We help each other grow and learn and collaborate together to achieve our mission: Help every Swiss household get the best possible insurance for their home or vehicle.


Why do we need a new team member?


Have you tried to find great and cheap insurance for your car, apartment or house? Did you ever take a mortgage or a personal loan that best fitted your needs? Do you struggle with insurance and finance topics? Hundreds of thousands of people in Switzerland encounter similar situations every day.

We want to be the platform in Switzerland that best helps people with all their insurance and finance topics. We want to have a positive impact in the life of our customers, guiding them to select and contract the best possible insurance, mortgage or personal loan, saving them money and time.
To achieve this great ambition, we need to constantly improve our web applications, making them easier to use, easier to understand, faster and more secure. This is where we need a software engineer like you that cares about the quality and user experience of the applications you build.
What is TX Services? What is SMG? How we are connected?
The Swiss Market Place Group (SMG), is the leading digital hub for marketplaces in Switzerland. Their finance and insurance teams have developed a great range of web applications and micro services that enable customers to compare and directly contract vehicle and house insurances, mortgages and personal credits.
What do we (as a team) work?
We follow XP practices (TDD, Pair programing, Acceptance tests ..) If you don't know them we will teach you
We work on small batches, use experiments to constantly learn from our customers and release several times per week
We are agile. Transparency, inspection and adaptation are at the core of what we do
You build it, you run it. We expect everyone to respond to product incidents and take ownership of their applications
We host bi-weekly guilds, monthly internal workshops and allow self-learning time at work
We use modern technologies to make our jobs easier
We believe engineers are the best source of ideas. We actively involve them throughout our product development process
We spend time to get to know each other and have a good time
Why is this important for you?
If you are passionate about learning and growing while building applications & services with great user experience, robust security and awesome performance this opportunity is for you. You will be actively involved in the development of your applications & services and have full ownership of them.
We will list a couple of essentials here. If you can put them immediately in your Resume you fulfill our mandatory requirements.
You have 5+ years of experience with backend development. Experience with .NET Core will be considered an asset
Good knowledge of relational databases such as MSSQL Server
You possess strong software development skills (OOP/OOD, test automation, architecture, clean code)
You are passionate about software craftsmanship and know that the only way to go fast is to go well
You love learning and developing yourself
You enjoy collaborating with product managers, designers and other engineers to build great solutions to customer problems
You care about your applications and services and you build them as if you were going to use them
Nice to have:
Experience working in SCRUM and XP practices
Experience with microservice architecture
Familiarity with application monitoring tools such as DataDog
Familiarity with message brokers such as RabbitMQ
You can learn more about our perks and brands on our website.
3D office tour is available here
More insight on life@txservices can be found on our Instagram and Linkedin account
And last, but not least - you can always check our reviews on Jobertyor HelloWorld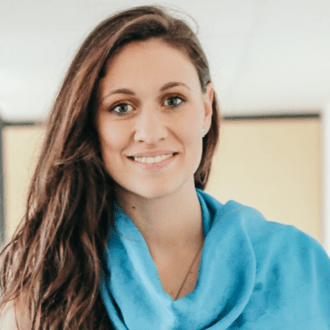 Why choose us?
Teams working on TX Services projects are involved in all aspects of the product lifecycle, from initial inception through to design, development, and delivery. We regard everyone as equal partners in a product's success, with a role to play in all parts of the lifecycle.
Senior Backend Engineer (.NET) @SMG
Are you ready to join a Swiss-based subsidiary - TX Services - in Belgrade? Then apply today! We are excited to get to know you!
Loading application form