Python Developer @ JobCloud
Are you ready to join a Swiss-based subsidiary - TX Services - in Belgrade? Then apply today! We are excited to get to know you!
As Switzerland's leading digital hub, we provide our media and platforms with enabling technology solutions, to drive their businesses. We stand for interdisciplinary collaboration, innovation, and dynamic development.
We are on the move – and want to keep moving. We are farsighted. We are proactive. We are courageous. We are TX.
To expand our JobCloud Belgrade Team at our TX Services site in Belgrade, we are currently looking for a smart, talented, and dedicated Python Engineer for our Kumo Project.
Kumo Project is a next-generation web crawling solution that helps us track and monitor our client web portals. We are looking for a software engineer to design and implement technology solutions leveraging cloud capabilities. We need engineer with significant experience developing Python applications.
Responsibilities:
Designing and building efficient, scalable, and resilient RESTful and batch-based services that run in an IaaS provider such as AWS or Azure.
Responsible for understanding the full scope of a feature and his place in the entire system.
Committing tested, documented, and reviewed code on a frequent basis, ideally daily.
Code reviews and automated testing are core to our quality approach. Task decomposition and continuous iterative delivery.
Collaborating with Product Management and other engineers to clarify requirements and design, and accurately estimating scope.
Provide operational support and troubleshooting for your team's products and services.
Contribute to a culture of continuous improvement.
Provide coaching, mentoring, and training for new or less experienced team members.
Provide leadership and guidance to your team in your technical field(s) of expertise.
Essentials:
Bachelor's degree in a relevant technical field or equivalent combination of education and work experience
At least 4 years of experience with Python.
Experience working with NoSQL Document databases.
Experience with AWS or other cloud platforms is a plus.
Direct experience building RESTful services.
Experience with Python unit and integration test frameworks
Experience with Docker.
Experience with Git/GitHub, and CI/CD tools
Strong problem-solving and communication skills
Willingness to work in a highly collaborative environment.
Our offer:
Be a part of establishing a Swiss-based subsidiary - TX Services in Belgrade.
Work with an international team of talented engineers.
A modern, sunny and open working place with a positive and fun atmosphere.
Flexible working hours and Home Office possibilities.
Personal development plan and yearly budget for educational courses, conferences, etc.
Assistance and support through all aspects of the onboarding process.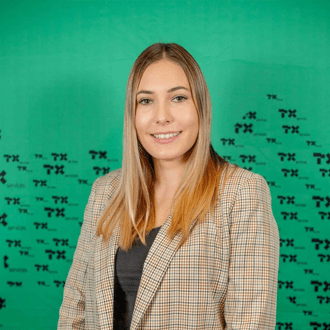 Why choose us?
Teams working on TX Services projects are involved in all aspects of the product lifecycle, from initial inception through to design, development, and delivery. We regard everyone as equal partners in a product's success, with a role to play in all parts of the lifecycle.
Python Developer @ JobCloud
Are you ready to join a Swiss-based subsidiary - TX Services - in Belgrade? Then apply today! We are excited to get to know you!
Loading application form