Cyber Security Specialist
Are you ready to join a Swiss-based subsidiary - TX Services - in Belgrade? Then apply today! We are excited to get to know you!
As Switzerland's leading digital hub, we provide our media and platforms with ideal framework conditions, support them through investments in technology, and create space for them to develop individually. We stand for interdisciplinary collaboration, innovation and dynamic development.
We are on the move – and want to keep moving. We are farsighted. We are proactive. We are courageous. We are TX. TX Services is a part of TX Group.
The Security Office is a very small team consisting of a Group CISO and one Cyber Security Specialist and we are overall responsible for all Cyber Security activities in the group including: providing Security Guidance, best-of-breed Products & Advice for all TX Group companies. We are also responsible for handling incidents and ensuring the TX Group stays safe.
Although very small, the Security Office is supported by lots of security engineers or champions to help us achieve our security strategy.
Our security is very lean and modern, with Cloud Native tools, Bug Bounties, EDR, XDR, DDOS protection and in-house developed tools. It is also extremely agile as we frequently add/change/update products to be the most secure.
As we keep on expanding, we are currently looking for a Cyber Security Specialist, and would like to welcome you on board with us very soon.
What you'll do:
Interface to security operation teams (Cloud Security, DDOS, network security, …)
Security Operation tasks (Incidents, Malware derived from our Endpoint detection and Response and eXtended Detection and Response, Tickets)
Help rolling out and advisory for our Cloud Native Security Tools
Improve our existing Bug Bounty Programs and automated vulnerability scannings as well as follow up on Submissions
Help drive our BeyondCorp Zero Trust Architecture to success (Mobile Device Management, passwordless login, secure remote access, …)
Track and help kill old machines/software/access to need to disappear from a modern IT
Technical Hands-On to guide our in-house development of security products
Participate in TX Group projects
Act as Deputy CISO
We are looking for someone who is:
Team player who loves technology, Star Wars and good food
Ready to challenge the Group CISO and work together on new crazy ideas
Interested in DevSecOps, agile, security/infrastructure as code, cloud security, APIs and automation
Fluent in English, German/French always welcome
Reliable and trustworthy, as we are dealing sometimes with very confidential information
Nice to have in addition:
Security Certifications: CISSP, CISM, CEH
What we offer:
Being a part of an established Swiss-based subsidiary - TX Services in Belgrade
Competitive salary and a variety of fringe benefits
Great equipment
Learning about top-notch cybersecurity
International team and working environment of talented and fun people
Personal further education, as well as regular international travels
Opportunity to grow both professionally and personally in a stimulating environment
Excellent work-life balance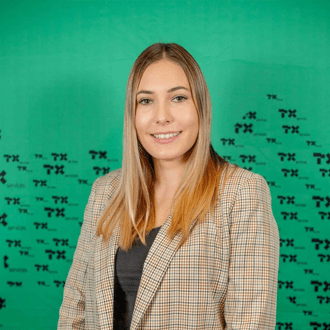 Why choose us?
Teams working on TX Services projects are involved in all aspects of the product lifecycle, from initial inception through to design, development, and delivery. We regard everyone as equal partners in a product's success, with a role to play in all parts of the lifecycle.
Cyber Security Specialist
Are you ready to join a Swiss-based subsidiary - TX Services - in Belgrade? Then apply today! We are excited to get to know you!
Loading application form