Junior Workday Planning ERP Analyst
Are you ready to join a Swiss-based subsidiary - TX Services - in Belgrade? Then apply today! We are excited to get to know you!
As Switzerland's leading digital hub, we provide our media and platforms with enabling technology solutions, to drive their businesses. We stand for interdisciplinary collaboration, innovation and dynamic development.
We are on the move – and want to keep moving. We are farsighted. We are proactive. We are courageous. We are TX.
The Cloud ERP team is a one-of-a-kind, cross-functional and multinational bunch. Regardless of working remotely from various places in Europe or together on-site in Zürich, we believe in teamwork and promote the spirit of openness and transparency, allowing for some good laughter amid all the work that needs to be done. There are no two days alike so if you enjoy a variety of tasks and by the way, have some history to tell, you're welcome to apply and join our team.
Job Description
As Junior Workday Planning ERP Analyst you will be responsible for maintaining master data, user management, running of integrations and other operational tasks in Workday Adaptive Planning, the Planning Module of the state-of-the-art Workday ERP system. You will get the opportunity to participate in a variety of project activities including analysis, design and configuration of solutions for Planning. Over time you will grow into working with end-users to capture requirements and design solutions for problems reported by them in the Workday Financials on your own.
Your qualifications:
Minimum 1-2 years of work experience
Business Information Systems or Finance/Economics graduate
Understanding of "the Cloud" and related concepts
Understanding of and strong Interest in Planning processes and reporting
Analytical thinking and problem-solving skills
Attention to detail and critical evaluation of the information required
Willingness to learn new technologies
Fluent English (written and spoken)
Ability to travel on-site from time to time (team building, critical project phases)
Nice to have:
Experience in working with corporate ERP cloud solutions (SAP, Oracle, PeopleSoft etc.)
Experience in working with Planning solutions (SAP BPC, Workday Adaptive, Jedox, etc.)
Ideally experience (~1 year) in data analysis and management
Ideally experience (~1 year) in Financial Planning and Analysis or Controlling
Experience in working on IT projects
Understanding of IT project structure and stages
Our offer:
Being a part of an established a Swiss-based subsidiary in Belgrade
Competitive salary and a variety of fringe benefits
International team and working environment of talented and fun people
Personal further education, as well as some international travel
Opportunity to grow both professionally and personally in a stimulating environment
Excellent work-life balance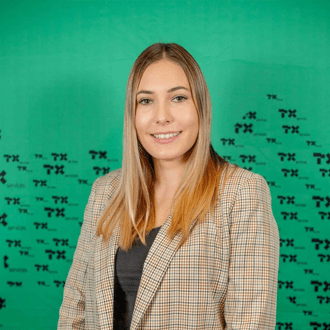 Why choose us?
Teams working on TX Services projects are involved in all aspects of the product lifecycle, from initial inception through to design, development, and delivery. We regard everyone as equal partners in a product's success, with a role to play in all parts of the lifecycle.
Junior Workday Planning ERP Analyst
Are you ready to join a Swiss-based subsidiary - TX Services - in Belgrade? Then apply today! We are excited to get to know you!
Loading application form