Business Intelligence Analyst
Are you ready to join a Swiss-based subsidiary - TX Services - in Belgrade? Then apply today! We are excited to get to know you!
Why TX Services?
We are not an outsourcing company. TX Services is a part of TX Group, Switzerland's leading digital hub. Our colleagues are developing more than 30 different internal products for the Swiss market (Jobcloud, 20 Minutes, Doodle, Ricardo, tutti…).
Most importantly, it's a strong, stable, supportive, and friendly environment, a place where you can grow and learn.
Now more about the team, right?
The Business Analytical Services (BAS) Central Team provides our internal customers with tools and data-driven insights to take their business and product development to the next level. We serve TX Group companies and central units which means we get to work with some of Switzerland's biggest brands.
We are a team of dedicated people who are ready to help, support, solve problems, coordinate, develop, create, research and grow. Our team is split between Zurich and Belgrade so we also try to make sure to create opportunities for face-time - the real one, not just the video calls.
Why do we need a new team member?
Everything is about data and how to make it more useful nowadays, so we make no exception here. We constantly need to adapt to new flows of data and to visualize it using our BI tools, and we are doing this with passion and using the latest business intelligence best practices.

Why is this important for you?
How does it sound to work with modern cloud business intelligence technologies, work in a team of problem solvers and have the liberty to implement innovative solutions? As a team, we have lots of direct contact with a broad range of customers (from data analysts to C level management) and you will be able to cooperate and learn from one of the best people in the industry. We also like to promote the constant growth of our team members and upgrade their skill set, so you will get a chance to learn a lot about report visualization, ETL and DWH modeling.
You can fit best if your profile matches the following skill set:
2+ years of experience working on modern BI tools like PowerBI, Tableau, or Qlikview (We use PowerBI so having this skill is a big plus)
A self-driven person with great attention to detail and the ability to deliver reports with a focus on storytelling
Comfortable with agile report prototyping
High-customer orientation and service mentality, able to communicate directly with internal customers with various seniority levels
Experience performing detailed data analysis (including root-cause analysis from Source to Target data)
Ability to bridge between business requirements and technology implementation
Familiarity with incident and change processes in ticketing systems (e.g. Jira)
Experience with DWH and SQL is a plus
Good communication skills and fluency in English which is our business language.
Our hiring process consists of 3 steps:

HR call
Technical interview with the Lead
Meet the team


And if we still have your attention, read the next couple of lines…
We collected some of the questions we frequently get during the hiring process, and we answered them in order to make the whole process easier and more efficient.

During HR Call we will cover everything that might be interesting for you, but also details on benefits, plans, administrative things.
3D office tour is available here
And last, but not least - you can always check our reviews on Jobertyor HelloWorld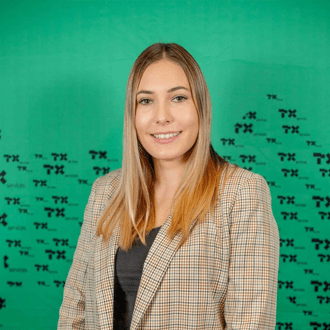 Why choose us?
Teams working on TX Services projects are involved in all aspects of the product lifecycle, from initial inception through to design, development, and delivery. We regard everyone as equal partners in a product's success, with a role to play in all parts of the lifecycle.
Business Intelligence Analyst
Are you ready to join a Swiss-based subsidiary - TX Services - in Belgrade? Then apply today! We are excited to get to know you!
Loading application form