Data Engineer @Tamedia
Are you ready to join a Swiss-based subsidiary - TX Services - in Belgrade? Then apply today! We are excited to get to know you!
As Switzerland's leading digital hub, we provide our media and platforms with enabling technology solutions, to drive their businesses. We stand for interdisciplinary collaboration, innovation and dynamic development.
We are on the move – and want to keep moving. We are farsighted. We are proactive. We are courageous. We are TX.
Our technology team is looking for a new team member.
Are you passionate about collecting, managing and dealing with the complexity of structuring large quantities of data?
We are searching for a talented Data Engineer to join our Analytics team within the Digital Paid Media Technology department at Tamedia. Working with a team of data analysts and engineers, you will shape the data foundation of Tamadia with the aim of enabling data-informed and driven decisions across Tamedia's core business (e.g. 24 Heures, Tribune de Genève, Berner Zeitung or Tages-Anzeiger). This includes bringing to the state of art the Company's Data Lake and improving the data models which are used as a base for analysis and dashboards.
Your Mission & Responsibilities:
Build analytical models to optimize customer experience, marketing activities, product and editorial processes
Provide and maintain a reliable ETL pipeline for analytical data
Automate analysis and models
Work closely with our data analysts to develop algorithms to transform data into useful, actionable information
Understand the business objectives and make sure that our data infrastructure can support the current business challenges
Leverage Big Data platform capabilities to enable analytics/ML model delivery
Must-have / Minimum Qualifications:
Higher education degree in an industry-relevant field such as technology, economics, statistics, or equivalent experience
3+ years experience as data engineer/infrastructure in a cloud-based environment (e.g. AWS, Google Cloud/Big Query)
Significant experience working with large volumes of data and/or complex data models and capable of investigating, familiarizing and mastering new data sets quickly
Working experience with ETL processes, designing and optimizing data storage (AWS S3/Athena/Redshift) and with big data tools for modeling and workflows automation (e.g. dbt, argo)
Proficiency in data modeling, database design (relational as well as non-relational databases) and query languages (e.g. SQL)
Proficiency in coding (e.g. Python, R)
Strong teamwork skills, attention to detail and comfortable in working with fluid and complex organizational structures across an array of brands, departments, and teams in multiple locations, as you will need to build and maintain cross-functional relationships
Fluency in English
Nice-to-have / Preferred Qualifications:
Experience with Machine Learning and NLP
Working knowledge of Kanban, Agile, Scrum, Continuous Delivery and Deployment
Experience working with BI and reporting tools (e.g. Power BI, Qlik, Tableau)
Good language skills in German and/or French
What we offer:
Be a part of an established Swiss-based subsidiary - TX Services in Belgrade
We value work-life balance and have flexible working hours. We don't track time, we trust our people.
We offer you a chance to visit conferences and training if you wish to do so
Lots of team activities and perks: "beer evenings", yearly retreats, hackathons
Work with an international team of talented engineers
Modern, sunny and open working place with a positive and fun atmosphere.
A stimulating work experience that will allow you to grow both professionally and personally
We're looking forward to your application!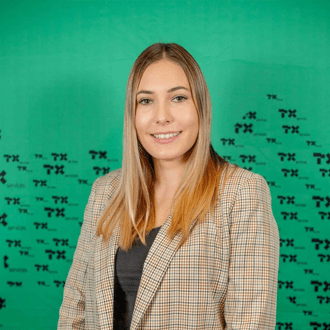 Why choose us?
Teams working on TX Services projects are involved in all aspects of the product lifecycle, from initial inception through to design, development, and delivery. We regard everyone as equal partners in a product's success, with a role to play in all parts of the lifecycle.
Data Engineer @Tamedia
Are you ready to join a Swiss-based subsidiary - TX Services - in Belgrade? Then apply today! We are excited to get to know you!
Loading application form