Senior Frontend Developer @ Doodle
Are you ready to establish a Swiss-based subsidiary - TX Services - in Belgrade with us? Then apply today! We are excited to get to know you!
As Switzerland's leading digital hub, we provide our media and platforms with enabling technology solutions, to drive their businesses. We stand for interdisciplinary collaboration, innovation, and dynamic development.
We are on the move – and want to keep moving. We are farsighted. We are proactive. We are courageous. We are TX. TX Services is a subsidiary of the TX Group.
To expand our Doodle Belgrade Team at our TX Services site in Belgrade, we are currently looking for a Senior Frontend Developer. 
This is an opportunity to challenge yourself and make your mark on the world. You'll finally be able to contribute your skills and expertise to a company - and to a product - making a real difference in the lives of millions of people every single day.
How?
Doodle revolutionizes the way the world schedules meetings. Our suite of scheduling tools enables individuals and enterprises around the world to own their time, be more productive, and grow their businesses. We're the industry leader in scheduling technology with 30 million monthly users, and we're just getting started.
Now's your chance to join 80 ambitious engineers, designers, product managers, marketers, and salespeople on a mission to make great meetings happen. Be a part of a global team headquartered in Zurich, with offices in Atlanta, New York City, Belgrade, and Berlin.
Who we're looking for
Developing well-engineered, robust, cutting-edge, high-quality software solutions and platforms, in line with business needs and strategy and in accordance with the project plan, specifications and IT standards. Maintain the current product, mostly frontend and ads.
Major Areas of Responsibility / Accountability
Develop code using JavaScript, test and analyze software solutions, in accordance with the project plan, technical design and team guidelines
Deploy applications to test environments and assure high-quality software deliveries
Write and maintain system and production documentation
Contribute to the maintenance and sustainability of the overall IT
architecture
Translate business requirements and process plans into technical
specifications for software development
Evaluate approaches and applicable design patterns to solve the
challenges of software development and integration
Understand stakeholder needs, anticipate stakeholder needs and present potential solutions
Work in cross-functional teams in close collaboration with designers, backend engineers, devOps engineers and PMs
Primary Objectives
Provide technical support to other team members and coaches less experienced colleagues
Develop a culture that emphasizes high code quality, best practices on the different software development stages and continuous improvement
Evangelize technical best practices to develop products with a great user experience
Identify opportunities for improvement and professional growth
Required Knowledge, Skills, and Abilities
Experience as FrontEnd developer
Experience with React & Redux
Excellent understanding of FrontEnd best practices, architecture patterns, and tooling for the complete development life cycle
Excellent knowledge of CSS, pixel-perfect and cross-browser design compatibility.
Wide experience with testing tools like Jest, React testing library, or Enzyme.
English language proficiency.
Ideally, you have
Previous experience using TypeScript
Previous experience on the backend is a plus. 
What's awesome about working at Doodle?
Develop yourself and work on interesting projects in an open-minded and diverse culture
Every Doodler gets a yearly budget for education, conferences, and learning resources
Party with your colleagues at international retreats
Travel to some of our lovely offices worldwide
Enjoy a cozy office atmosphere with plenty of plants, fresh fruits and a fridge full of drinks (beer too!)
Premium Doodle memberships, also for your friends and family
So, get in touch!
At Doodle we are committed to providing an environment of mutual respect where equal employment opportunities (EEO) are available to all applicants and teammates without regard to race, color, disability, religion, gender, sexual orientation. Doodle embraces diversity and equal opportunity in a serious way. We are committed to building a team that represents a variety of backgrounds, perspectives, and skills. The more inclusive we are, the better our work and our products will be. We want to hear from you, so please don't hesitate to apply!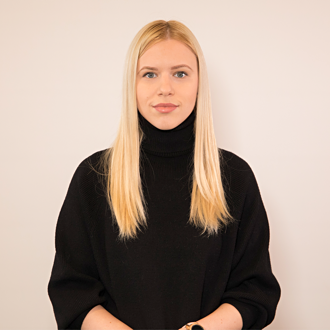 Related jobs
Why choose us?
Teams working on TX Services projects are involved in all aspects of the product lifecycle, from initial inception through to design, development, and delivery. We regard everyone as equal partners in a product's success, with a role to play in all parts of the lifecycle.